Japanese Cultural Programs in NYC, Boston, Washington, San Francisco and Buffalo
Arts Japan 2020 is an online celebration of Japan-related cultural programs across the United States. This preview features a representative example of upcoming Japan-related cultural programs across the United States. To recommend other programs for Arts Japan 2020 to feature, click here. For a directory of organizations that create, present and support Japan-related programs in the United States, click here.
Now Through April 1, 2018
The Museum of Fine Arts, Boston

Contemporary works by Takashi Murakami, one of the most imaginative and important artists working today, are juxtaposed with treasures from the MFA's renowned collection of Japanese art. The exhibition reveals how Murakami's contemporary vision is richly inflected by a dynamic conversation with the historical past, framed by a creative dialogue with the great Japanese art historian, Professor Nobuo Tsuji. Together, Murakami and Professor Tsuji have chosen the objects on view in the exhibition, including paintings and sculpture created by the artist in direct response to Japanese masterpieces from the MFA's collection, such as Soga Shōhaku's 35-foot-long Dragon and Clouds (1763), and the Heiji Scroll (second half of the 13th century)—one of the most famous Japanese works of art outside of Japan. Further information can be found here.
Nov. 2–8, 2017
The Nippon Gallery, The Nippon Club, New York
Poet, writer, actor and painter Junichi Nakashima will hold a week-long exhibition at the Nippon Gallery. Throughout his career, Nakashima drew inspiration from the life and art of Vincent Van Gogh; on November 7, Nakashima will present his solo performance, "Vincent Van Gogh," followed by a talk titled "Van Gogh and I."
For more info, click here.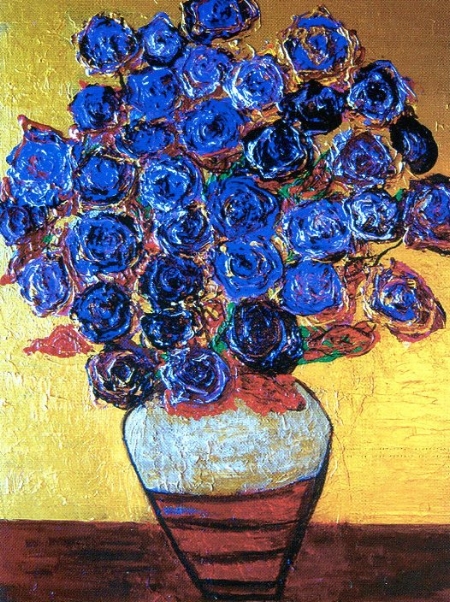 Nov. 9 - 26, 2017
Asian Art Museum, San Francisco

This exhibit showcases the work of 14 Japanese clay artists. Unlike their predecessors, who learned from master craftsmen, these artists studied in universities and came to ceramics after focusing on other fields. The exhibit features the work of both masters and rising stars, including some of Japan's leading female potters, who comprise the first generation of women to distinguish themselves in a traditionally male field. For more details, click here.
Nov. 14, 2017 at 6:30 P.M.
Japan Society, New York

Discover shochu, Japan's most popular liquor. During this tasting and discussion, shochu sommelier Stephen Lyman will share a history of the beverage, including its beginnings in the farmlands of southern Japan and the story of how it became an award-winning drink. A shochu tasting will be held after the discussion. Tickets are $40, or $35 for Japan Society members. Participants must be 21 or older to attend. Check out more info here.
Nov. 14–21, 2017
The Nippon Gallery at The Nippon Club, New York

Fukuoka-based photographer Sarai Ohira has a 20-year career in garden designing, and photography is an essential part of her profession. Ohira's work focuses on temples and shrines deep in the forests; her signature photographic technique is named KAMUROGI × KAMUROMI, after the honorific titles of the primordial god and goddess in Japanese mythology. For further details, click here.
Nov. 15, 2017 at 6:30 P.M. (Opening-Night Lecture)
Exhibition dates: Nov. 15 - Dec 27, 2017
Japan Information & Cultural Center, Washington D.C.

The JICC's final exhibit of the year will feature landscape architect Marc Peter Keane. His works draw from the traditional culture of Japan - such as how his ceramics are fired, unglazed, in a wood-fired kiln (anagama) - and yet they are also unlike traditional Japanese forms. He incorporates garden materials such as leaves and fine gravel into his works, which carefully balance aspects of wildness and control. For more info, click here.
Now through Dec. 16, 2017
at David Zwirner's gallery spaces:
525 and 533 West 19th Street, New York;
34 East 69th Street, New York

New Yorkers have a new opportunity to enjoy the work of renowned artist Yayoi Kusama, as concurrent exhibitions at David Zwirner's trio of gallery spaces showcase two of Kusama's Infinity Rooms and a collection of her paintings, sculptures and other works. One of the Infinity Rooms - viewable only though a pair of peepholes - features miniature color-changing light bulbs that convey an endless pattern; the other invites guests to navigate a space that is covered in reflective steel spheres. More than 60 of Kusama's paintings are also on display. For more info, click here.
First Rotation: Now through Nov. 17, 2017
Second Rotation: Nov. 21, 2017 – Jan. 7, 2018
Japan Society

Explore one of the earliest encounters between Japan and the West, as seen through the eyes of artist Hiroshi Sugimoto. In celebration of Japan Society's 110th anniversary, Hiroshi Sugimoto: Gates of Paradise tells the story of four Japanese boys who were swept up in the tide of religion, commerce and politics during the first Global Age and sent to the courts of Europe. Sugimoto's photographs of the sites they visited will take attendees on a historical journey that features classical masterpieces of visually hybrid, or nanban, art from Japanese and American collections.
Click here for additional info.
Now Through Jan. 28, 2018
The Albright-Knox Art Gallery in Buffalo, New York

This exhibit is Murakami's first large-scale installation in Western New York State. The brilliant multi-panel works on view exemplify his signature mixture of traditional aesthetics and Japanese pop culture. This is the first time these works are publicly viewable in their entirety; over 150 feet of panels immerse visitors in parallel arenas of riotous color and fields of gold. For additional details, click here.
Ongoing
The Smithsonian Institute's Freer Gallery, Washington D.C.

This permanent rotating exhibit features a selection of Japanese screens ranging in date from the 15th century to the 19th century. The screens currently on view depict celebrations during the Edo period (1615–1868), when festivals that featured horse races, boating parties, and picnics were enjoyed by a broad sector of Japanese society. Shrines dedicated to Shinto gods (called kami) occupy central roles in the celebrations depicted on these screens. Click here for more info.